The answer to all these inquiries can be resolved by downloading a spy application. Spy apps provide direct access to someone's phone activity. Using spy apps is completely normal when you're trying to bring to light any information that someone might be trying to hide from you. They are used by many people and have become a regular occurrence when someone is trying to uncover the truth.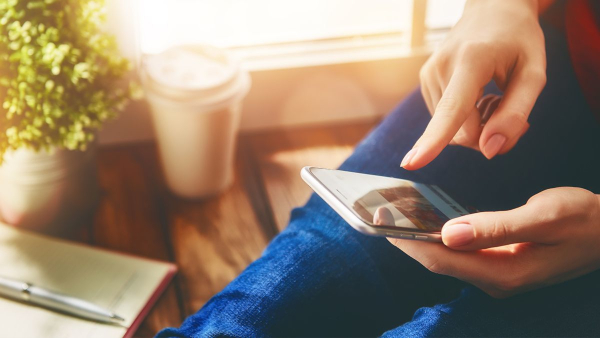 spy apps
Why Use Spy Apps for Online Person Tracking?
Spy apps are an easy solution if you're ever skeptical about someone's true intentions. Managers, parents, or spouses can all benefit from the use of a phone spy app. Although their features can vary, most can track phone calls, GPS locations, browser activity, SMS, and social media. It allows you to keep an eye on your target person without directly notifying them. They offer many beneficial utilities, and their user-friendly interface makes it easy for just about anyone to use.
phone spy app
What Platforms Can Spy Apps be Installed On?
The installation of spy apps is possible on any tablet or smartphone device. As long as your device supports an Android or iOS platform, installing them should be quick and easy.
Can Spy Apps be Installed on My Phone Invisibly?
The answer to this question may vary depending on your situation. Many people can spy on other people without actually having access to the physical phone. These phone spy apps can monitor the target phones with a simple click of a link. Once a spy app obtains access, you can monitor your target phone remotely and discreetly. All data collected from the target phone is uploaded to a secure account, where you can visualize it at ease.
Rating of Spy Apps for Tracking People
With so many different spy apps on the market, it can be daunting to choose one that's right for your needs. The phone spy apps presented down below are the top-leading apps in the industry. Here is a brief description of their functions and features.
Auto Forward Spy
Auto Forward Spy is the highest-ranked spy app available for download. The latest version of the app offers an exclusive feature called over-the-air (OTA) link. OTA enables remote downloading, making the process of monitoring any cell phone quick and easy. Auto Forward Spy also provides other unique features such as:
Undetectability on the target phone
Ability to see all texts being sent or received
Accessibility to their social media messages
Captures and records all keystroke entries performed on the phone
Records incoming or outgoing calls
Stealth camera and remote listening features.
Highster Mobile
Another great app if you're looking to spy on a phone without having it in your possession. This app offers high-end technology and is user-friendly. To this day, they remain as one of the leaders in the industry. Highster Mobile spy app provides features such as:
Capturing and recording copies of incoming and outgoing messages on social media accounts
Spying of text messages and phone calls
Captures and records all keystroke entries performed on the phone
GPS tracking
OTA link.
PhoneSpector
PhoneSpector is newer to the market of spy apps. Despite this, they have proven to be easier to use and set up. This app also offers full customer support and an unlimited amount of upgrades. PhoneSpector offers other benefits such as:
OTA link
Access to the target phone's call history
Collect a device's call logs, contacts, social media messages, and Internet browser history
Remote access to texts, GPS location, photos, videos, and more
No monthly fees.
DDI Utilities
DDI Utilities is the newest utility program to hit the spy program market. Its advanced models and operating systems make the extraction and delivery of data to your phone quick and easy. The best part is that the download procedure is very simple. Within minutes, you can monitor a target phone's activity. DDI Utilities offers a whole slew of features such as:
Collecting copies of every text message sent, received, or deleted
Accessibility to all iMessages sent or received
Captures and records all keystroke entries performed on the phone
Monitoring of social media and GPS location
Access to all photos and videos on the target phone
Undetectability on the phone.